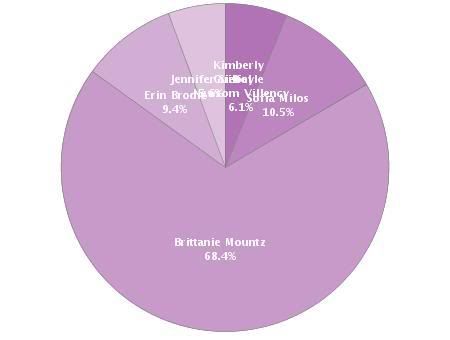 The polls are
closed
on our Vote For Your Favorite Gavin Newsom Date election and the votes are
counted
! And your
winner
, by a commanding lead, is..... BRITTANIE MOUNTZ!
Your results are in pie graph form above -- but if you can't read the names and numbers in those little wedges, here they are in legible form:
Of course,
Matier and Ross
(who just found out about Jennifer Siebel
today
) report that things have cooled considerably between Gav and Brittanie. Don't worry, Brit -- you'll always be First Lady in the people's hearts!
~ As posted in SFist.